Keynote Speakers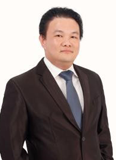 Prof. Goh Hui Hwang
Department of Electrical Engineering, Guangxi University, China
Experience: Professor Goh Hui Hwang is a practising electrical consultant and Registered Electrical Energy Manager. His technical interests and expertise include electrical engineering, power systems, renewable and sustainable energy, embedded power generation, wavelet analysis, load shedding, and data mining. Since 2008, Ir. Goh has been dedicating his profession to leading various research projects, putting his main focus on fostering innovation, development, and testing of new technologies that can be used to address sustainable energy issues in the developing world. He has won medals from many international expos, for the significant contributions of his innovations to the progress and welfare of the community. On top of his academic leadership, Ir. Goh further contributes to the promoting and fostering of the development of science, engineering and technology as an Associate of the Academy of Science Malaysia. He is a member of the Senior Evaluation Panel for Engineering Accreditation Council (EAC) of the Board of Engineers Malaysia (BEM). Besides, he is also active in The Institution of Engineers, Malaysia (Southern Branch) as the Advisor of IEM Student Section UTHM.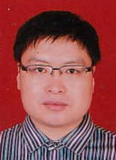 Prof. Chunbo Xiu
Tiangong University, China
Experience: Professor Chunbo Xiu is Professor of School of Control Science and Engineering, Tiangong University, China. Professor Xiu received the Ph.D. degree in Navigation, Guidance and Control from Beijing Institute of Technology, Beijing, China, in 2005. He received the B.S. degree in automatic control from Beijing Institute of Technology, Beijing, China, in 2000. He has published over 100 papers and authorized 20 patents. He has completed one National Nature Science Foundation and two Foundations supported by Tianjin Municipal Science and Technology Bureau. His research interests include intelligent control, sliding mode control, neural networks, system modeling, and deep learning.
Prof. Xun E
Liaoning Engineering Vocational College, China
Experience: Prof. Xun E's research interests include Internet of Things intelligent computing, food safety informatization. He is in the list of Liaoning Province "Hundreds of Thousands of Talents Project", a member of the Institute of Electrical and Electronics Engineers (IEEE), International Association of Information Systems (AIS), and International Data Mining Organization Committee, "Top Ten Academic Stars" for graduate students of University of Science and Technology Beijing, outstanding doctoral students in Beijing universities, director of the Enterprise Operations Research Branch of China Operations Research Society, visiting professor of Liaoning Engineering Vocational College. He is also an expert of the Graduate Management Center, an evaluation expert of the International Science and Technology Cooperation Program of the Ministry of Science and Technology of China, and an evaluation expert of China's Science and Technology Awards.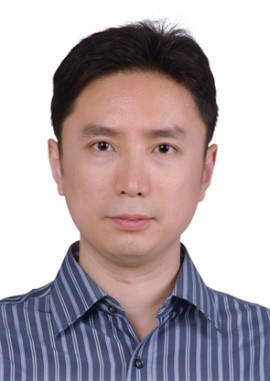 Assoc. Prof. Xiaogang Liu
School of Mechanical and Electronic Engineering, Wuhan University of Technology, China
Experience: Assoc. Prof. Xiaogang Liu acquired his PhD degree from the University of Queensland and currently is an Associate Professor and Doctoral Supervisor in the School of Mechanical and Electronic Engineering at Wuhan University of Technology. He has chaired two scientific research projects supported by the National Natural Science Foundation of China, and has been serving the academic community by reviewing papers for some SCI journals, including Wear, Journal of Sound and Vibration, Measurement, Mechanical Systems and Signal Processing, Tribology International etc. He is also chairing a provincial teaching research project in Hubei province about Mechanical Manufacturing Technology, and he was recognized as Fellow of Higher Education Academy in 2018. His academic achievements include academic papers, invention patents and software copyrights in the research topics of Contact Mechanics, Intelligent Manufacturing, Mechanical Vibration and Electromechanical Control etc, and he was recognized as Senior member of Chinese Mechanical Engineering Society in 2021. As an acknowledgement to his academic contribution, he was awarded the "T A Stewart-Dyer Prize/Frederick Harvey Trevithick Prize" by the Institution of Mechanical Engineers in London.